---
Mashiro Shiina - Too Innocent - DarkDangem - 08-05-2017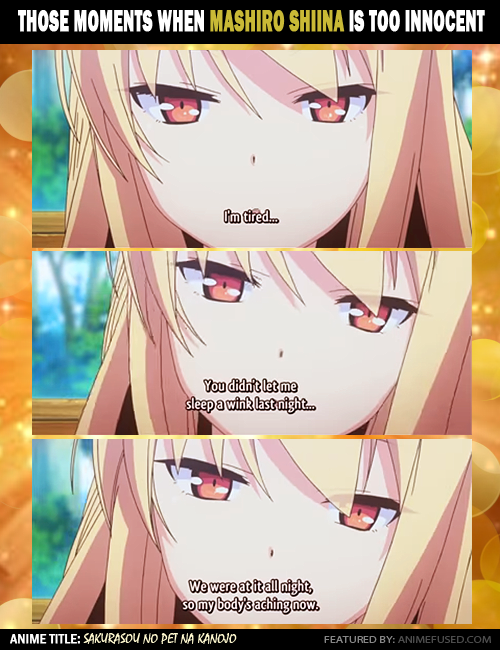 Anyone still remember this super cute and innocent angelic anime character?

She's Mashiro Shiina from anime Sakurasu no pet kanojo, one of my favorite romantic comedy anime.
Mashiro here is a very cute and innocent girl who only knows arts aside from that shes like a baby who
doesn't mind wearing underwear garments and doesn't have basic common sense. Sorata one of the main 
character here is the one who teaches Machiro the common sense and how to be a proper lady and 
how to enjoy life aside from arts. Watch this anime if your looking for a unique romantic comedy anime.


---
RE: Mashiro Shiina - Too Innocent - Jessa - 08-07-2017

I think I've watched this anime but I can't remember.. though I'm sure that the ending is not good.


---
RE: Mashiro Shiina - Too Innocent - BattleMaster - 08-08-2017

This is pretty interesting introduction man! Cool! I'll add it on my watchlist. Thanks!


---
RE: Mashiro Shiina - Too Innocent - Rentoot - 08-10-2017

Nice! Shared it on facebook, and people keep asking what is the tittle. LOL :D


---