07-08-2016, 04:48 PM (This post was last modified: 05-03-2018, 03:51 AM by DarkDangem.)
That Girl robot is Hoshino Yumemi a "Companion Robot",
in this scene she is constantly talking and waiting in the entrance
for customers like a receptionist as what she is programmed to do,
But she didnt know that the company has abandoned her
a long long time ago due to the destruction of the city,
and Hoshino Yumemi was just rebooted and manage to wake
up after a long long time, now no one lives in that city
but still she keep on waiting for customers to their company.
I feel really sad and pitiful for the robot  Hoshino Yumemi.
I hope in the next coming new episode she will realize the truth,
and become friends with the protagonist and make happy moments.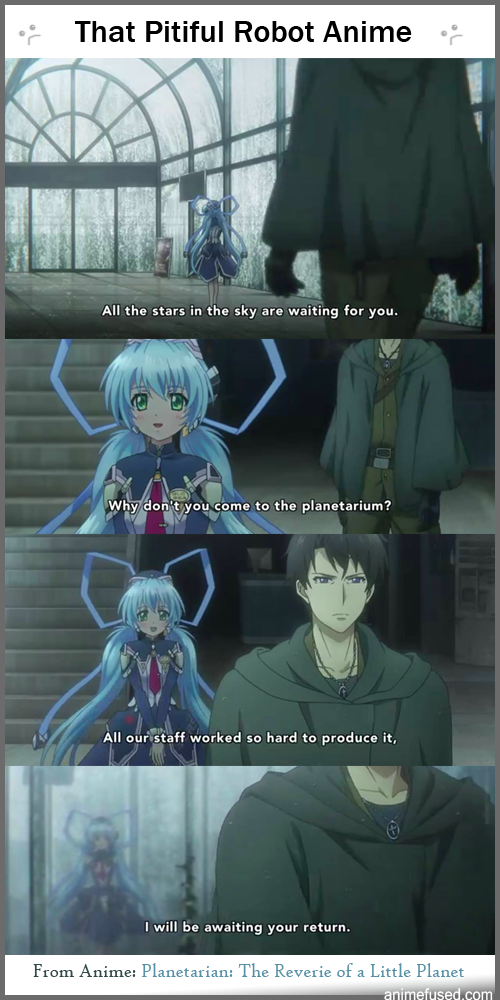 Users browsing this thread: 1 Guest(s)