07-23-2017, 01:34 PM (This post was last modified: 05-03-2018, 02:40 AM by DarkDangem. Edit Reason: update )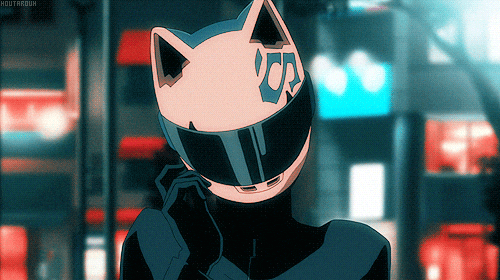 There are many different types of anime with several genres in one. That's include Romance, Action, Adventure, Horror, Drama, Comedy, Mystery, Sports and Slice of Life more.. But still, it's not the main point of why people are so fun of watching anime.
Here are some of my reasons why I love anime.
1. First of all the
Story,
 most of the amazing stories will gives me a mind-blowing, goose bumps, and even inspired. 
2. Second is the
Characters
, some anime might have a boring character, but some will make you awe, speechless and respect. Some Anime Characters that will surely get your attention are Saitama of "One-Punch Man", and Tanya of "Saga of Tanya the Evil". 
3. Third is the
Scenes
, most of them have stunning and very pleasing landscapes that leaves you a satisfying feeling. Some very attracting scenes for me are from anime "You're name" and "Princess Mononoke".
4. Fourth is
Wisdom 
and
Meaningful Concept
because most of Anime teaches the viewers a lesson and smart things to do.
5. Also
Friendship
, Most anime has this and it clarifies most of viewers how to value and appreciate friendship. Some anime that shows best example the value of friendship are "One Piece" and "HunterXHunter".
6. Lastly, very
Surprising
and
Exciting
. The best parts about watching anime is how often it can surprise us. Sometimes for the better and sometimes for worse. In Anime nothing is impossible! Some anime that excite and surprise me the most are "The Irregular at Magic High School" and "One-Punch Man".
Thank you for reading! Please hit "like" if you like my post.