08-15-2017, 04:22 PM (This post was last modified: 05-03-2018, 03:38 AM by DarkDangem.)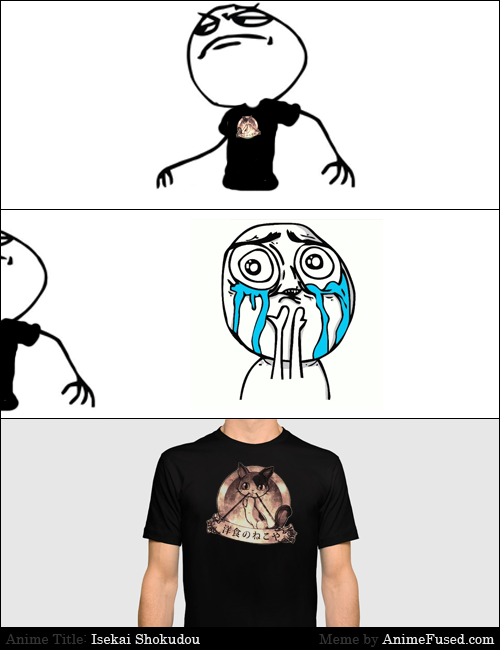 After watching this anime I got this great Idea of making the "Nekoya" logo a T-shirt design. But unfortunately I found out that someone already got the idea and published it. So Instead of making it a free T-shirt logo, I came up with doing a meme about it. Hope you'll like and share it. Thanks!
You might also like my other thread about this anime.
Read:
Isekai Shokudou Review and Opinions

The following 1 user says Thank You to

DarkDangem

for this post:
1 user says Thank You to

DarkDangem

for this post
•

BattleMaster
I'm quite interested with free tshirt logo admin, can you make some? I want to see it. :)

Users browsing this thread: 1 Guest(s)