05-02-2017, 02:42 PM (This post was last modified: 05-03-2018, 03:44 AM by DarkDangem.)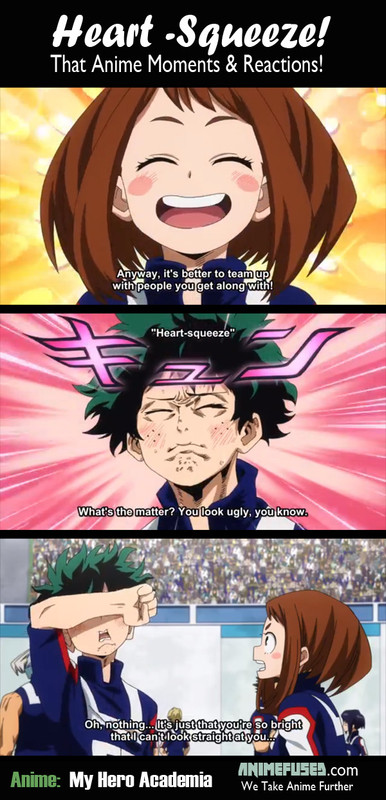 That moment when you're asking for help
and no one is there for you, yet there is a friend
will voluntary help you and even make you
feel more motivated and happy! 
I am really touched by this scene because
I also experience those situations and also a
friend of mine came to help. and as you can
see Midoriya's reaction from Uraraka's kindness
is very funny but honest, I know how it feels
its just Midoriya has been very showy to his feelings.
You can see this in 2nd season episode 4. This
anime is really inspiring too and addicting.

It's more cooler if you've added the scene where midoriya's struggling to find a team. That's all Keep it up!

Users browsing this thread: 1 Guest(s)