07-07-2017, 04:24 AM (This post was last modified: 05-03-2018, 02:39 AM by DarkDangem. Edit Reason: update )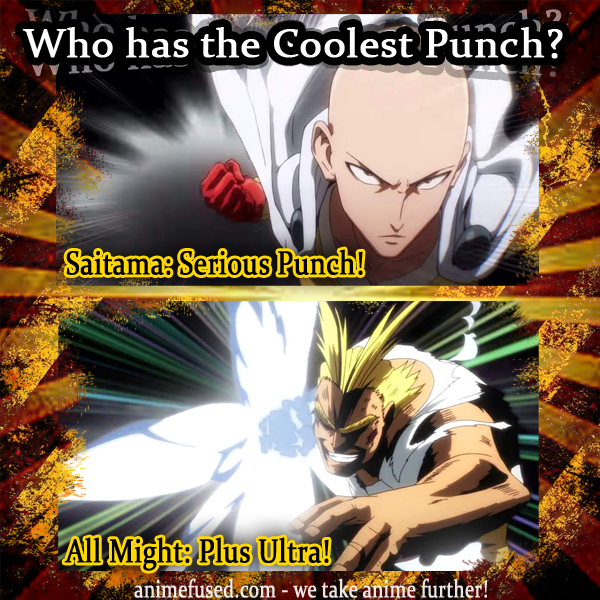 Anime With Coolest Ultimate Punch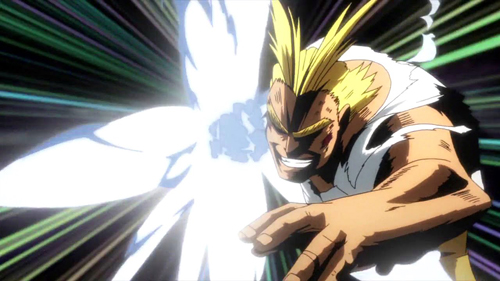 From Anime:
My Hero Academia
Anime Character:
Toshinori Yagi known as "All Might".
The skill "
Plus Ultra
" that he uses to defeat Nomu is one of the
Coolest punch I've ever seen. that punch of an extremely powerful Hero
The "Symbol of Peace" with the extra ordinary and immense power is superb!
From Anime:
One-Punch Man
Anime Character:
Saitama known as "Caped Baldy".
According to him this is his final skill the "
Serious Punch!
"
Saitama throws his extremely powerful punch to Boros Collapsing
Star Roaring Cannon, a beam capable of wiping out an entire earth.
According to the viewers the full extent of this punch is unknown
Because it never hit Boros directly. The shockwave alone was powerful
Enough to beat Boros and his beam.
So far this are the anime that really moved me by their powers.
Thank you! I'll post more soon.