07-12-2017, 04:38 PM (This post was last modified: 05-03-2018, 02:56 AM by DarkDangem.)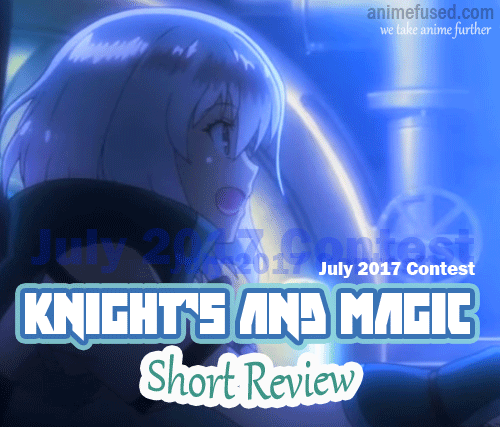 Contest Due:
Starting July 13, 2017 (Thursday) up to July 31, 2017 (Monday).
Contest Info Page:
http://animefused.com/showthread.php?tid=398
Rules Information:
-Policies and Conditions-
1. You must be a member of animefused community forum.
2. You need to post a reply; short positive or negative review/opinion
to the anime in this link:
http://animefused.com/showthread.php?tid=397
3. Your post must be minimum of 3 sentence.
4. With at least 1 image related to the anime or your review/opinion.
5. Only 1 post/entry for each participants.
-Disqualification Rules-
1. If we found out that your review/opinion is copied from others. (plagiarism)
2. If your reply is not related to that specific anime.
General Information:
1. Only one winner will be chosen.
2. All participants will receive AFCoins.
3. Once your post has been chosen we will contact you through private message
confirming that you've won the contest and will received the prize.
Prize:
1. Unique username design. (Permanent and Limited to winners only)
- Check our demo below.
2. A total of 100 AF Coins.
3. Customized signature with your username.

07-12-2017, 04:50 PM (This post was last modified: 07-13-2017, 01:06 PM by DarkDangem.)
Hi this is the sample of Unique Username Style..  :good:
Users browsing this thread: 2 Guest(s)