07-21-2017, 03:49 PM (This post was last modified: 11-10-2018, 02:48 AM by DarkDangem.)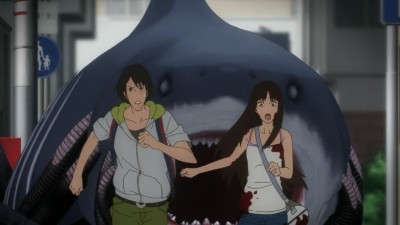 GYO: Tokyo Fish Attack
honestly while watching I was freak out then got bored, confused, and angry. LOL

07-22-2017, 08:46 AM (This post was last modified: 11-10-2018, 02:49 AM by DarkDangem.)
Sword art online full of many problems to me some include boring main character, unlikable love interest and just many problems involving how things go with the story just to name a few things.
For me "BIG ORDER" I don't like the story and some psycho characters. The powers is not balance and has many glitches.
@Mr_burns159 As a gamer I really love SAO series, I think only gamers will understand this feeling, but yeah the creator
should have considered the thoughts and possible opinion of non gamers especially on MMORPG games.
Users browsing this thread: 2 Guest(s)