08-26-2017, 08:10 AM (This post was last modified: 06-26-2018, 02:04 AM by DarkDangem.)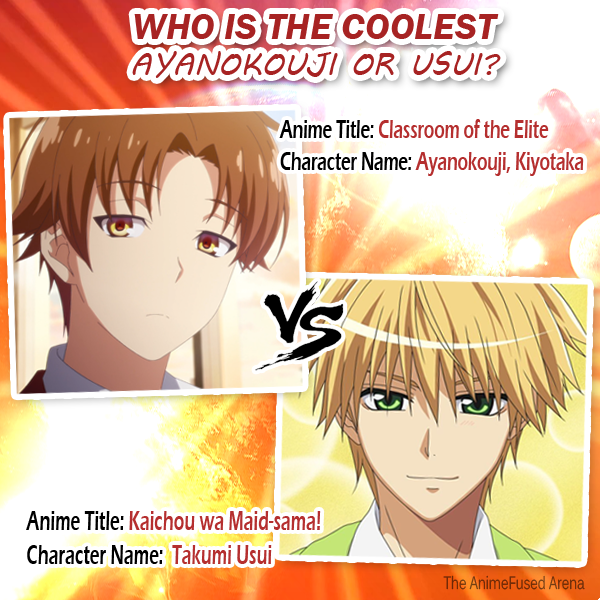 Good day everyone, :hi:  While watching Ayanokouji I was amazed of how he sees things and how he plot everything for everyone to go smoothly according to his plans, I remember Usui of maid-sama who has a mysterious and very pleasing personality, and thought that they have similarities so this is why I'm making this post to see if they really have similarities and who will be the coolest to them. 
I will always like Usui he is one of the reason why I love anime!
I will never forget how he touch my heart and made my anime experience wonderful!
(02-24-2018, 01:17 AM)

Jessa Wrote: Usui is more cooler and sweet!!
I also agree, but when it comes to strategy and unexpected moves you know who it is.  :victory:

Ayano is not cool at all he is not that friendly while Usui is like leader to all of his friends and he also cares for what people feels and he avoid hurting people without valid reasons.

Users browsing this thread: 3 Guest(s)