08-13-2016, 07:46 AM (This post was last modified: 07-14-2018, 01:58 AM by DarkDangem.)
Who is the Cutest of them?
Hina-chan or Tsumugi-chan?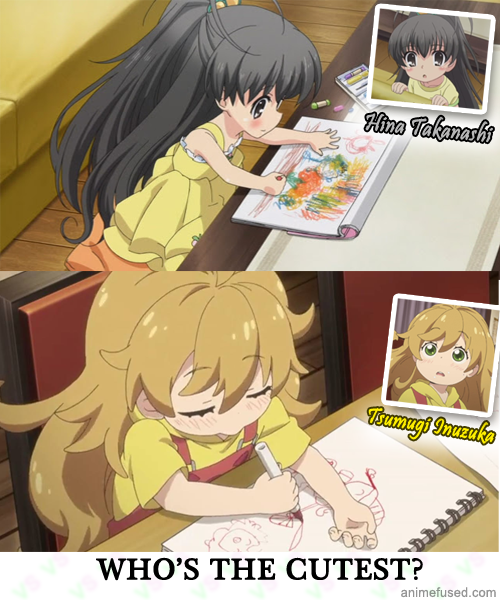 Hina Takanashi
.
She is the youngest of the three sisters. 
In the anime
Listen to Me, Girls. I Am Your Father!
.  
or 
Tsumugi Inuzuka
.
She is the only daughter of Kouhei Inuzuka.
In the anime
Sweetness & Lightning
.
But still its better if you have watch both of the anime for you to say who is the cutest
 because their character and unique childishness will really make you smile and laugh.
I have come up of this topic because after watching tsumugi-chan in anime sweetness &
lightning, which is on going anime now, I remember hina-chan which has similarities in cuteness
with tsumugi-chan. Watching these cute young girls will really make you smile and relief your stress.
So who is your choice?