09-01-2017, 05:18 AM (This post was last modified: 05-25-2018, 01:22 AM by DarkDangem.)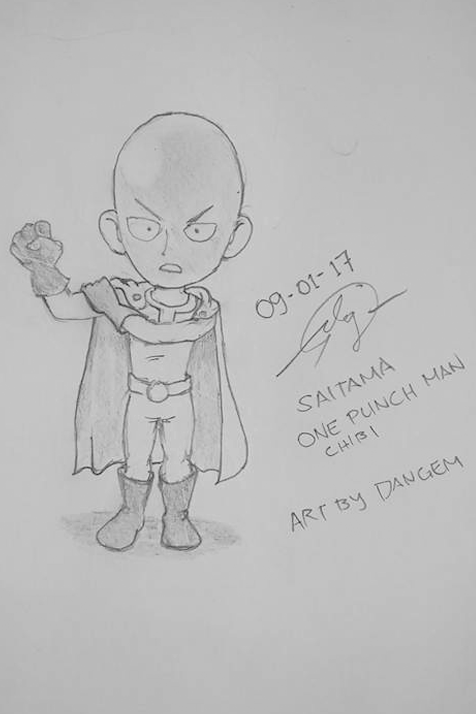 Good day everyone! Just want to share my saita chibi drawing.
This is from popular anime "one punch man" which is one of my favorite anime!  :victory:

I notice that the right side of eyes and arms is small.
but still its cool to me..
Since its chibi i'm particularly expecting it to have a cute appearance.

Users browsing this thread: 3 Guest(s)