08-14-2016, 05:33 PM (This post was last modified: 07-14-2018, 01:55 AM by DarkDangem.)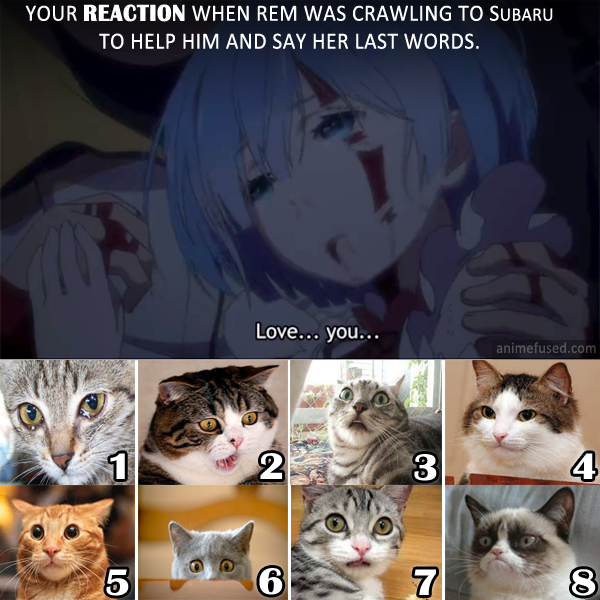 What is your reaction when rem was crawling to subaru using her injured and dislocated arms?
this is really hurtful part I felt so sad and sorry for Rem, she even help Subaru to loosen his chain.
Then said to Subaru to live and she loves Subaro.  
Well, my choice by the way is #8 because that time I was in the bus and Im trying my best to 
hold my teary eyes. LOL
You might also want to kill the one responsible for this, join us in ganging-up