09-04-2016, 08:27 AM (This post was last modified: 07-14-2018, 03:22 AM by DarkDangem.)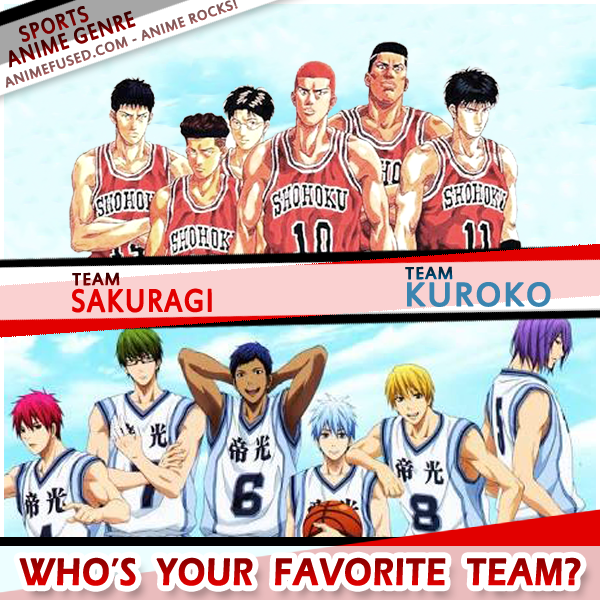 Best Sports Anime BasketBall Team!
Many of the otaku and anime fans doesn't like sports anime, because it's not that realistic,
very slow, and full of flashbacks but this two anime is definitely one of the best "Slam-Dunk"
and "Kuroko no baske" a basketball sports anime genre that made many people inspired and
touched by its sportsmanship and dedications to win. In fact we can learn many things in
watching these great anime basketball teams even though basketball is not our sports.
I'm pretty sure that most of us laughed in Sakuragi's childish actions and embarrassing moments
but even so many of us get inspired by him. This is definitely one of the best sports anime I have
ever watched. I hope that the second season will be aired soon. And yes, my favorite team will
be TEAM SAKURAGI, he and his team is very hard working and dedicated and also a very fun to watch.
The team Kuroko is quite good too their team is very competitive and skillful but for me something is
missing that I can't choose them as my favorite team. However it's still worth watching, if you like
playing basketball you might also learn few moves of Kuroko his exceptional moves the phantom,
a moves that enemy can't notice you and by the time everyone ignored Kuroko it's his time to show
his outstanding assist, steal and passing skills.
If you know any sports anime that's worth watching and has great story too, share it to us.