09-04-2016, 08:36 AM (This post was last modified: 05-22-2018, 01:33 AM by DarkDangem.)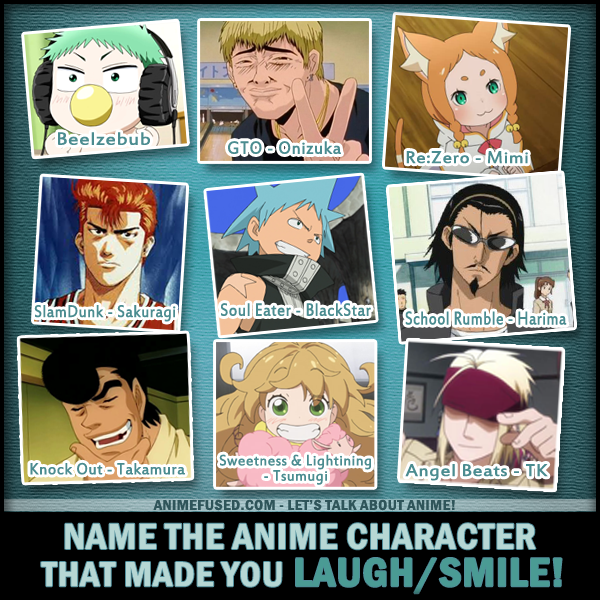 Most Funny Anime Characters!
Anime characters that made us laugh and smile
I know there are many anime character that made people laugh and smile, I just put the anime character here that I've already watched that made me laugh and smile.
For me the best and funniest anime character is Sakuragi of SlamDunk, most of the time I laugh because of the embarrassing things he made, and also his reactions towards Haruko (his one great true love) is very funny, he gets easily get pump up and boost up whenever Haruko is cheering for him, He also do funny things just to make Haruko dislike Rukawa (his ultimate rivalry in Haruko's attention) that made this anime super fun and worth watching.
As for the anime character that always made me smile, its Tsumugi of Sweetness and Lightning, she is very cute and adorable, her character is very realistic and a wise young girl. She loves her father and mother also she loves to eat delicious food. If you are looking for overkill cuteness and stress reliever you might want to watch this anime.
If you know more anime that is worth adding in my list please share it. Thank you!