Tsubaki Quotes - Inspiration!
12-24-2016, 07:53 PM (This post was last modified: 05-03-2018, 03:42 AM by DarkDangem.)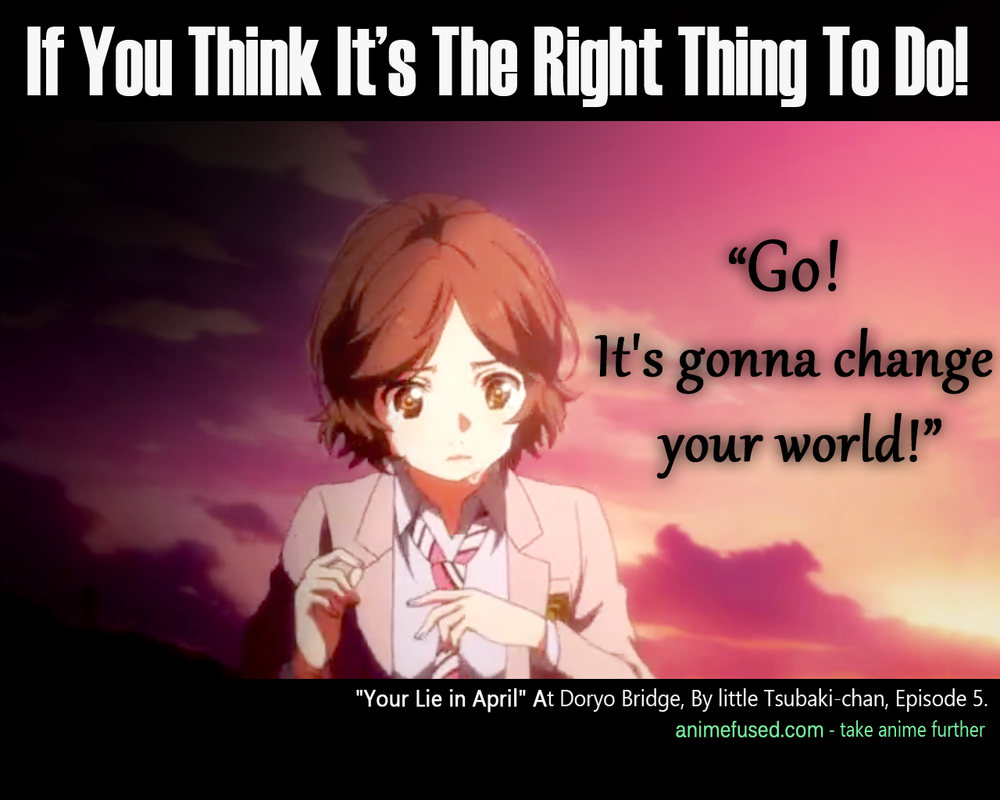 I was moved in this part, when little tsubaki encourage him to jump off the bridge
because it will change his life. It can also inspire us in many ways especially if you are
doubtful in things and always regret the things that you've never done.

Users browsing this thread: 1 Guest(s)